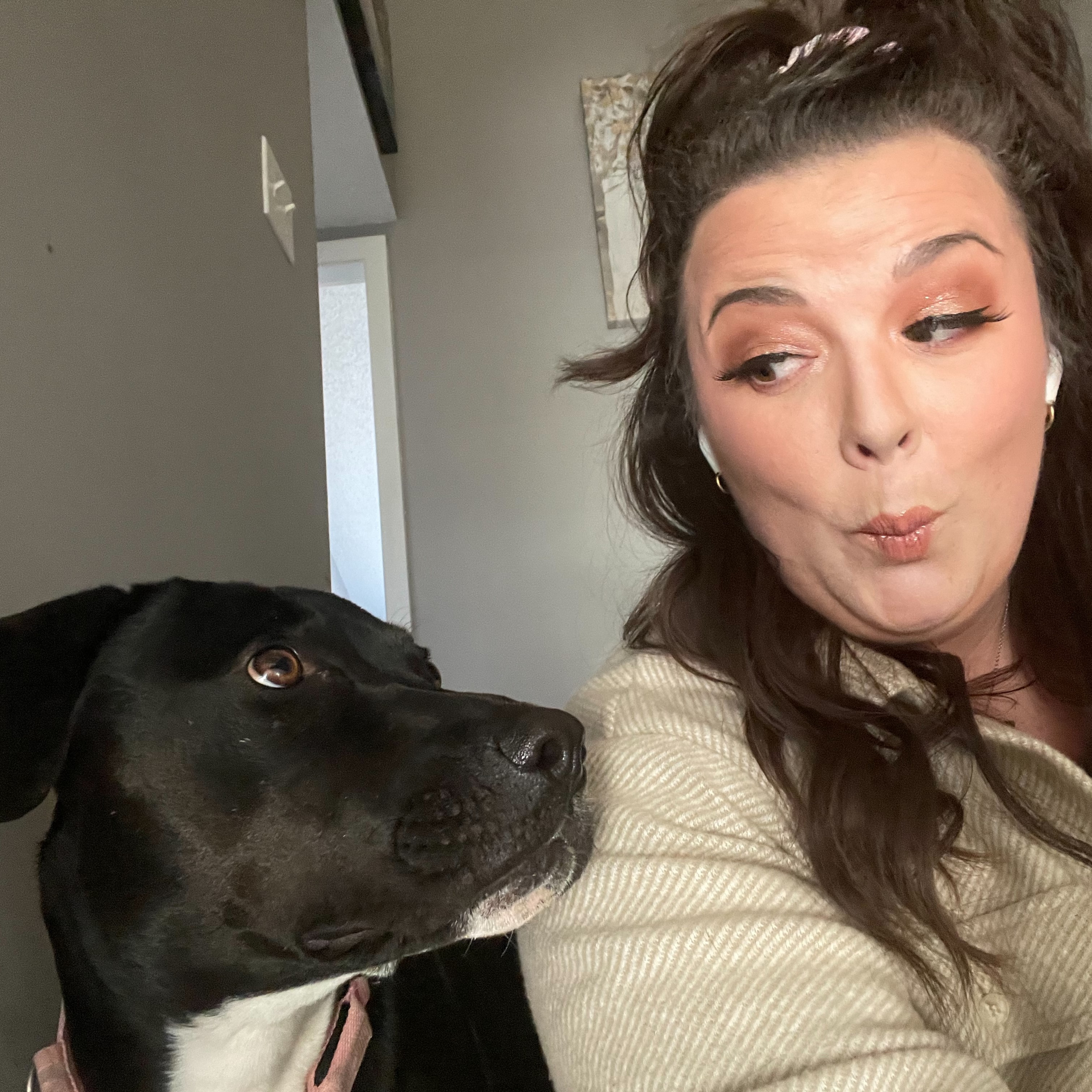 Allie Swindlehurst
Foster Coordinator
Hi there, My name is Allora but you can me Allie!
I am an Operations Manager living in Sherwood Park; however if you ask my dogs (aka my furry children), I am a stay at home dog mom.
I absolutely love animals but I have a special connection with dogs and horses. If I won the lottery today, I would buy a chunk of land and just rescue, foster, adopt and train.
I like most dogs better than most people (I kid, I kid… sort of hehe).
With that being said, my two pups are my life. There is no place I'd rather be than adventuring with them. Every second weekend in the summer my girls (Nisha - 4yo AmStaff and Nova - 1 yo Boxer (fostered then failed through BARCs Rescue)) and I go camping all over Alberta in our camper van.
I became a foster coordinator because my partner said "NO MORE DOGS!" after I foster failed our most recent pup - Nova (…oops). I wanted to help but struggled with fostering because I fell in love too hard with every dog that came into my house. Now though, I get to help so many more pups find their safe place to land.
I am so grateful to be a part of BARCS and so grateful for what they do on the daily. This is the best group of people doing their best to save as many dogs as possible from the worst situations.