Wags to Riches Casino Night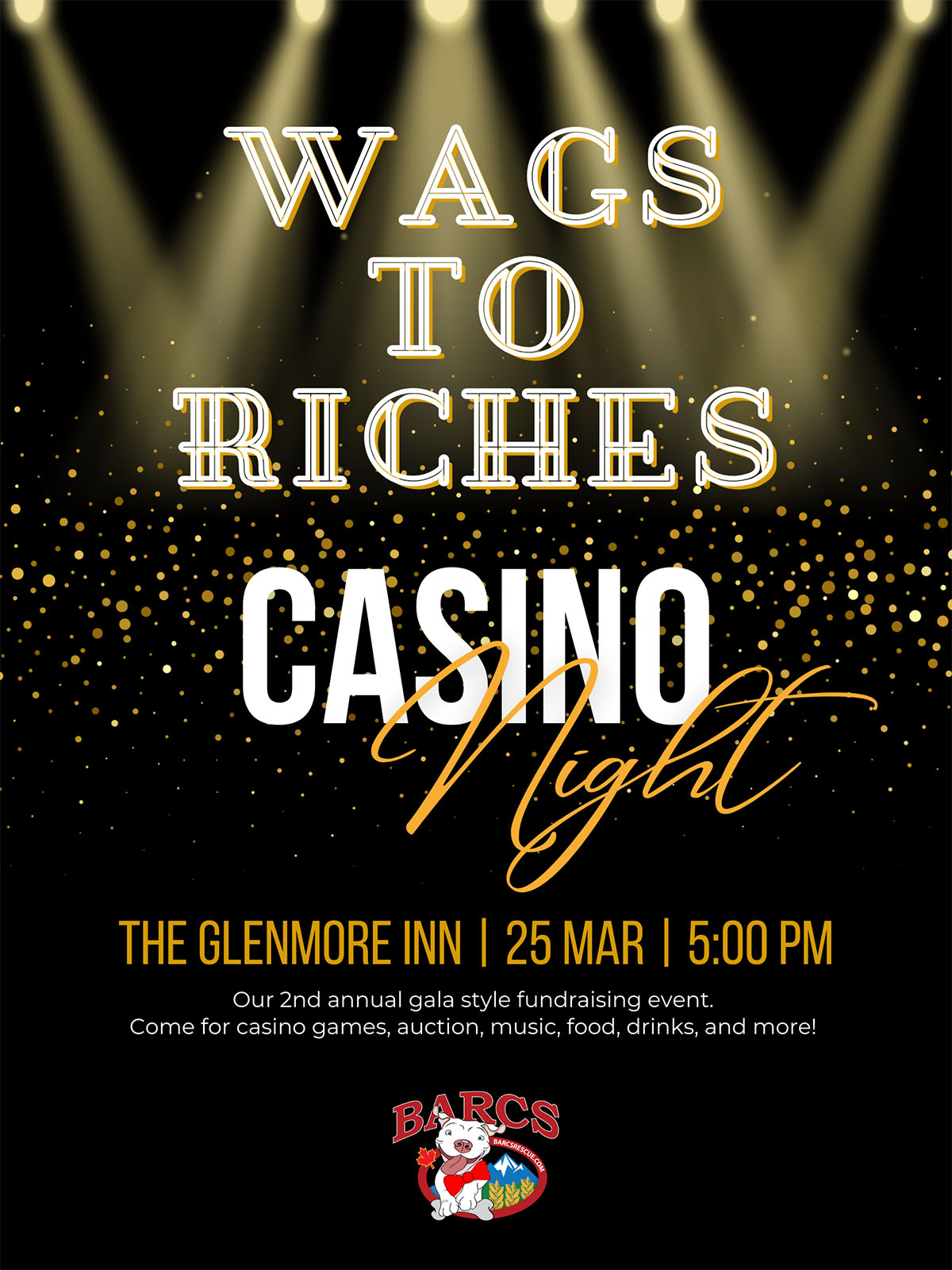 Our 2nd annual gala-style fundraising event. Come for casino games, auctions, music, food, drinks, and more!
Who is BARCs?
We help dogs in high kill shelters and bad situations find incredible, warm, and loving homes in Canada. We dedicate every resource at our disposal to the physical, emotional and rehabilitation of each animal we rescue. Our vision is a world where all pets are well cared for in loving homes, for life and away from the threat of legislation based on breed.
The Goal
Raise $1500 for each year that we have been in operation, for a GRAND TOTAL of $16,500! Funds raised will go directly to the ongoing operation of BARCs Rescue.
Details
The Glenmore Inn & Convention Centre
March 25, 2023
5:00pm
Tickets $65
Buy Tickets
Sponsors
If you would like to partner with BARCs to make our event an even bigger success, reach out to
fundraise@barcsrescue.com
.
Sponsor Packages